12 July, 2018
Butter Biscuits or Royal Cream Biscuits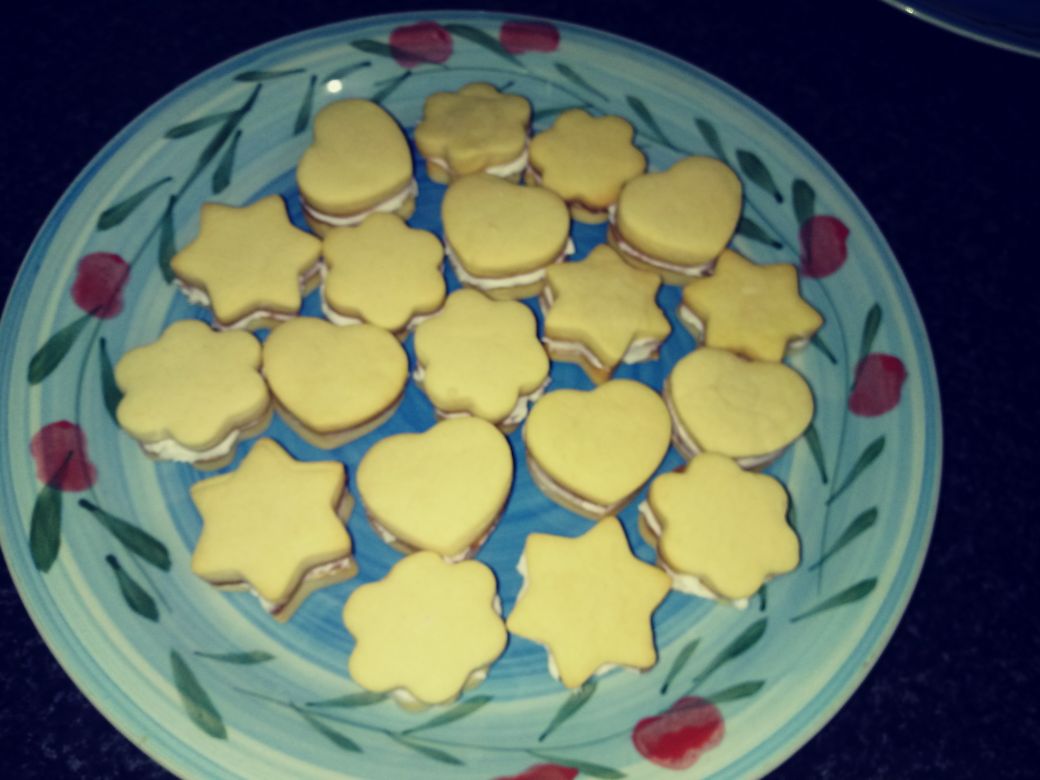 Posted in :
Recipes
on
by :
Preveshnee Tia Kantha
Tags:
cake flour
,
corn flour
Ingredients
250 grams Rama margarine
1/2 cup icing sugar
1/2 teaspoon vanilla essence
or (almond essence if you
making royal cream biscuits)
1/2 cup corn flour
2 and a 1/2 cup cake flour
a pinch of salt.
Method
Cream together margarine and icing sugar until light and fluffy.
Add almond essence if you making royal cream biscuits or vanilla essence if its plain butter biscuits.
Add the sifted dry ingredients.
Mix the ingredients well.
Form a soft dough. Add more flour if needed.
Roll it out and use flour to prevent the dough from sticking.
Cut out the appropriate shapes.
Bake @ 160 degrees celcius for 12-15 minutes.
Icing for Royal Cream biscuits
Ingredients
100g wooden spoon margarine to get the cream white or you could also use rama margarine too.
1 cup icing sugar
1/4 teaspoon almond essence only if you making royal cream icing
Method
1. Combine margarine with icing sugar till you have a cream like texture.
2. Add almond essence stir well.
3. Sandwich biscuits when its cool. Enjoy😍
Tip: Let your spouse and kids help you. This is family bonding time as well. 🙏😀
I believe that when you cook for your family, don't feel like you have to. Like it's your job. Always do it lovingly & the food would turn out great.